Technology and regulations often change the food and drug market. Although smart manufacturing is pushing the rapid development of smart machines and equipment and offering many new possibilities, the Food and Drug Administration (FDA) is also stepping up its enforcement of regulations.
Manufacturers are experiencing tough scrutiny across the globe and the spectrum of their industries, especially in quality control activities, safety reporting, and manufacturing operations. Organizations have therefore started paying more attention to reduce risks through the implementation of strong management controls.
You can know about batch manufacturing record at https://factory-talk.com/it-solutions/electronic-batch-record-ebr.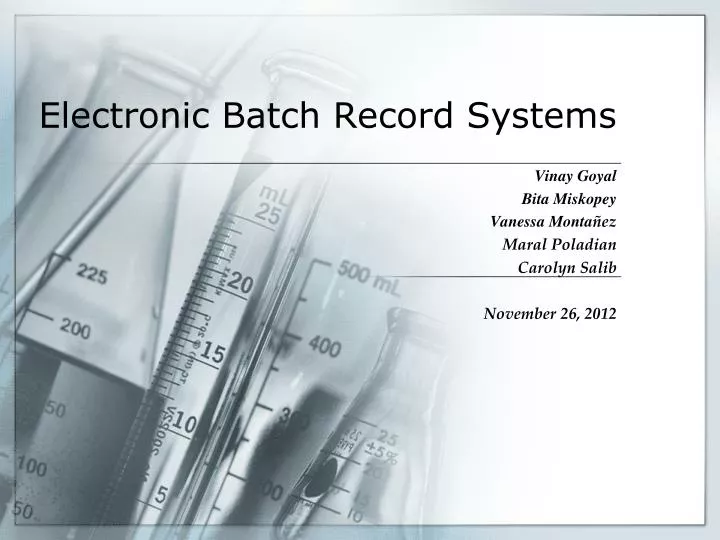 Electronic batch records (EBR) were once mainly used for helping pharmaceutical companies automate away the mountains of paperwork required for maintaining production batch records.
When part of the FDA specification known as 21 CFR part 11 was issued, production facilities were permitted to use EBRs to document each step in the production, packaging, and handling of every batch of their products. Since then, industries started to realize how automating batch records can also help them improve workflows and efficiencies.
A GPS of Operations
By replacing paper-based with computer-based workflows, chances of getting human error are lowered and compliance processes speed up. However, EBR technology can do far more than digitize workflows and recordkeeping.
Some industry professionals describe EBR as a GPS of manufacturing operations because it can guide users to the desired destination, find the shortest trip, provide alerts to dangers, and give real-time feedback.
When integrated into a scalable manufacturing execution system (MES) such as Rockwell Software PharmaSuite® MES, EBRs become more dynamic and can support operations in new ways.
Especially when operations are moving to a Connected Enterprise, EBR can begin to access enterprise-wide information, deliver role-based instructions to workers and provide exception-based reporting.